Paul Pogba is now the highest-paid player in the English Premier League, after his world-record move to Manchester United.
The 23-year-old midfielder, who has signed a five-year deal with the Old Trafford outfit, will earn £290,000 a week.
It is a huge jump from £65,000 a week his agent, Mino Raiola, demanded from the club in 2012, before he left for Juventus. At that time, Sir Alex Ferguson was alarmed by such demands for a young player, who only made seven first-team appearances – all as a substitute.
Pogba will now earn more than United captain, Wayne Rooney and fellow summer arrival, Zlatan Ibrahimovic.
Manchester dominates the top 10 earners in the EPL, with City having Sergio Aguero, Yaya Toure, David Silva and Raheem Sterling. Arsenal's Mesut Ozil and Eden Hazard of Chelsea also make the list.
Let's take a quick look at Premier League's top 10 highest paid footballers at the moment.
*All estimated figures pre-tax. Sums may vary according to bonus payments
1: PAUL POGBA (MAN UNITED) 
         
£290,000 a week until 2021 with a further year's option.
Pogba joined Manchester United from Juventus for £89.3 million on Aug. 9 and that fee easily surpassed the previous world record, which was the £85m that Real Madrid paid for Tottenham Hotspur's Gareth Bale in summer 2013.
2: WAYNE ROONEY (MAN UNITED)

£260,000 a week until 2019.
The highest-paid Premier League player of 2014/15 season is also the one who's spent the longest at his club on the whole list. Rooney was a sensation at Everton and it didn't take long for the world's biggest club to snap him up in 2004. Since then he's scored 178 goals for United and picked up 109 caps for England. The new appointment of Jose Mourinho to Manchester will surely galvanise him for another season of goal-scoring.
3: ZLATAN IBRAHIMOVIC (MAN UNITED)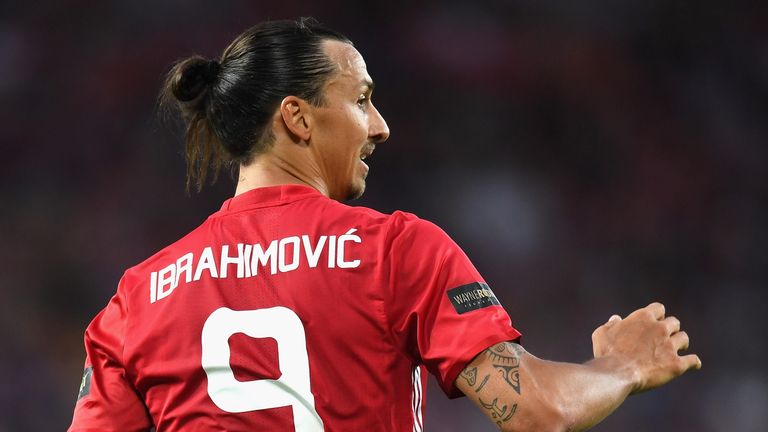 £250,000 a week until 2017.
The Swedish striker swapped life in Paris at PSG for the north-west and Old Trafford this summer as he joined the Red Devils on a free transfer. He already appears to be enjoying himself as the talisman in Mourinho's Manchester United attack, notching four goals in as many games during his blistering start to life in the Premier League.
4: SERGIO AGUERO (MAN CITY)

£240,000 a week until 2019, talks over new deal ongoing.
The joint highest-paid Manchester City player of the 2016/17 season, Aguero spent five years at Atletico Madrid before joining City in 2011, with whom he won two Premier Leagues and another two Football League Cups. Over 70 caps with his native Argentina and a runner-up place in the 2014 World Cup only add to his price tag.
5: YAYA TOURE (MAN CITY)

£240,000 a week until 2017.
Hailing from the Ivory Coast, Touré has been at Manchester City for six years. Thanks to two Premier League wins with the club he still commands a huge salary. He's also seen a lot of international action, having earned 100 caps with his homeland and playing three World Cups.
6: EDEN HAZARD (CHELSEA)

£220,000 a week until 2020.
One of Belgium's finest players ever, Hazard had already won a number of "Young Player of the Year" accolades when he joined Chelsea in 2012. He went on to win the Premier League and Europa League with the team, as well as securing 62 caps for Belgium.
7: DAVID SILVA (MAN CITY)
£200,000 a week until 2019.
Silva has one of the longer tenures on the list, having played for Manchester City since 2010. That seems to have only helped his salary, which tops the £200,000 mark per week. When not scoring for City he plays for the Spanish national team, with 96 caps and counting.
8: MESUT OZIL (ARSENAL)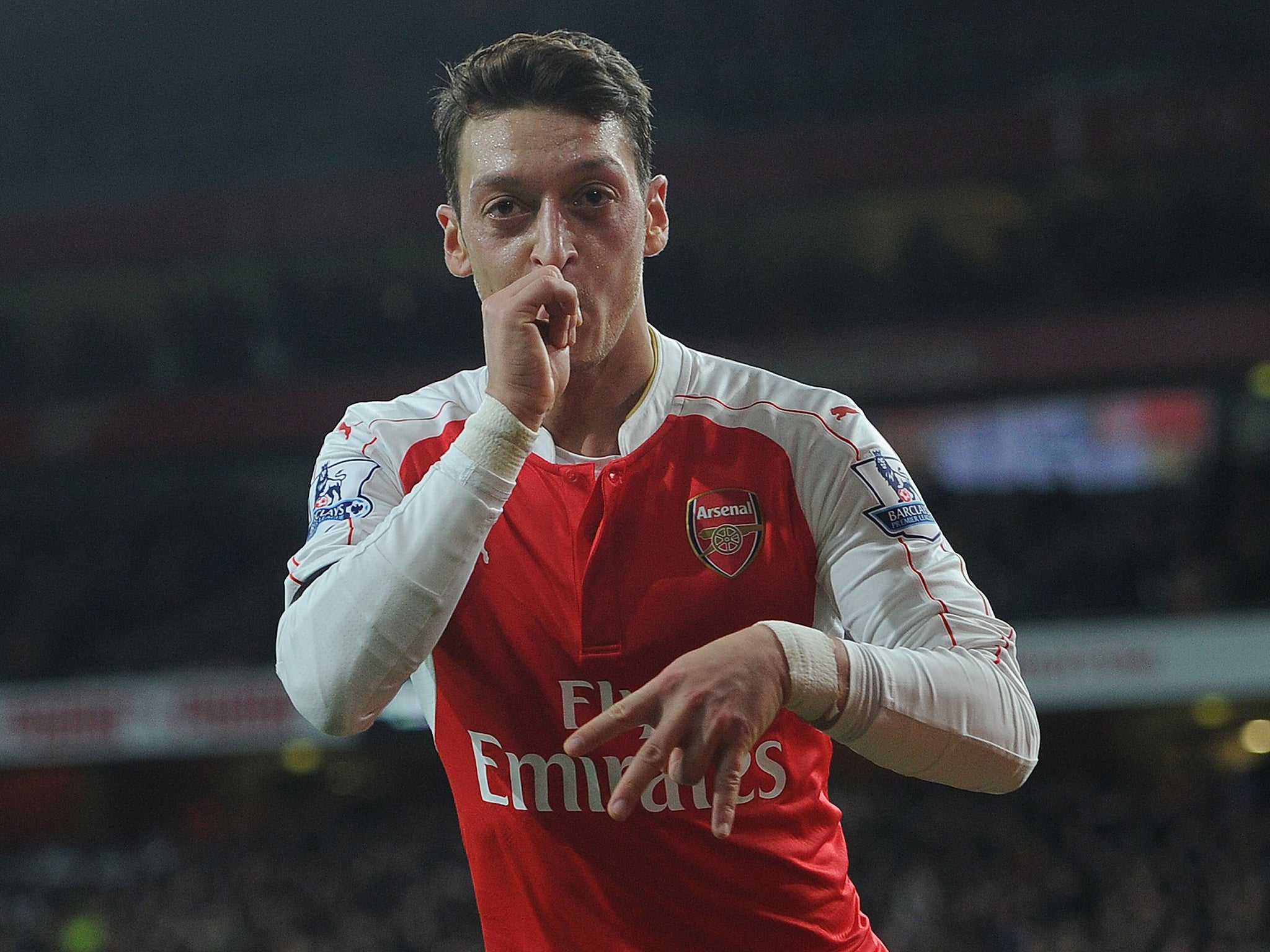 £190,000 a week until 2018, talks over a new deal ongoing.
No stranger to big football clubs, özil played for Schalke and Real Madrid before coming to Arsenal. He also nabbed a World Cup winners medal when Germany won the competition in 2014. Arsenal came second in the Premiership last season, suggesting the club got their money's worth.
9: DAVID DE GEA (MAN UNITED)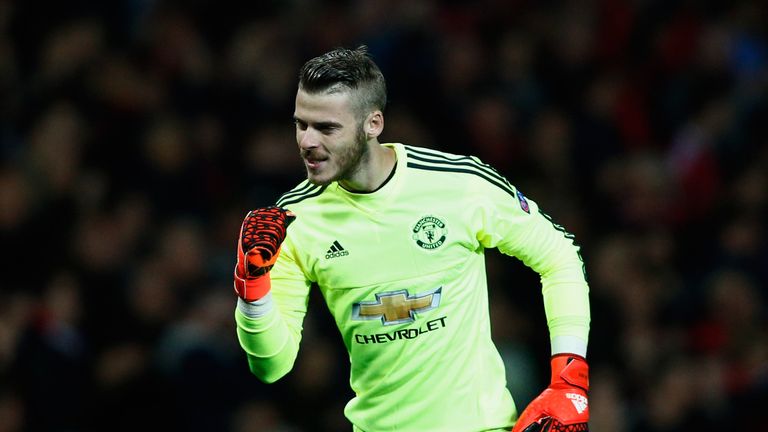 £185,000 a week until 2019.
Heavily considered the second best goalkeeper in the world, behind Bayern Munich's Neuer, De Gea simply has to fall into the world class bracket. He has consistently saved United points, especially during the David Moyes and Louis van Gaal eras, and at times, he's looked like the only talented footballer at Old Trafford. His performances in the past two seasons surely merits him being labelled as a world-class goalkeeper.
10: RAHEEM STERLING (MAN CITY)

£180,000 a week until 2020.
At just 21, Sterling is the youngest player on the list, but he already has 21 caps for England. He got his start at Liverpool, where he played for three seasons before joining Manchester City in 2015 in a transfer deal worth £49 million — the highest for any English player.